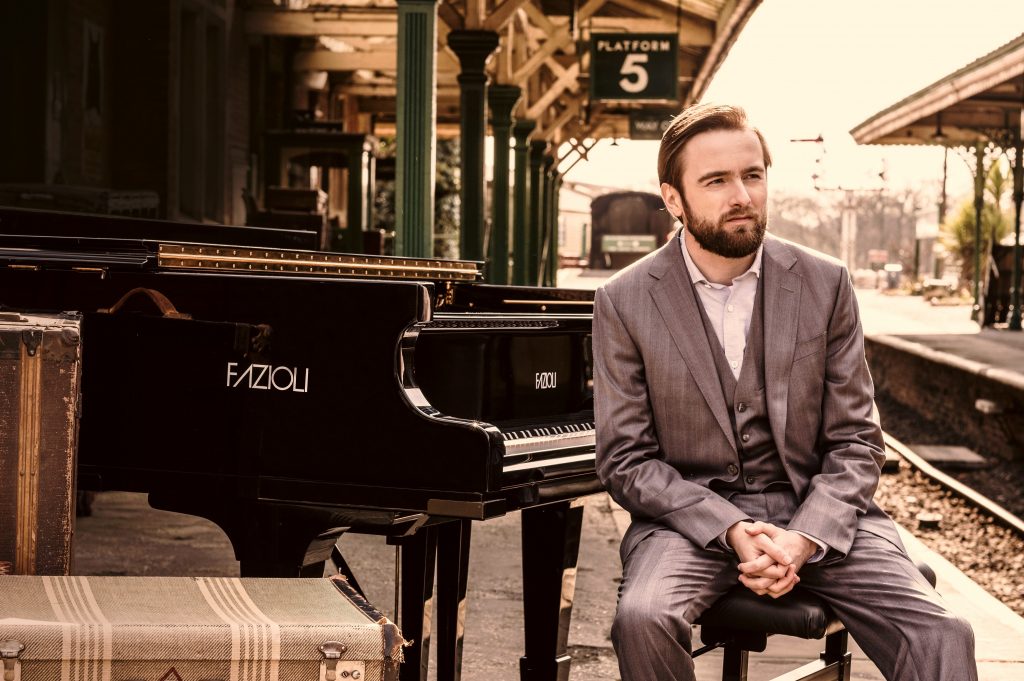 1.Sep.2023
---
Over the coming months, Daniil performs Brahms's First Piano Concerto with the Cleveland Orchestra led by Music Director Franz Welser-Möst (Sep 28 & Oct 1) and the Toronto Symphony under Gustavo Gimeno (Jan 10–13). He also joins the Israel Philharmonic Orchestra and its Music Director, Lahav Shani for accounts of the great late-Romantic composer's Second Piano Concerto (Oct 20–24), which he subsequently reprises with both the Los Angeles Philharmonic and Susanna Mälkki (Feb 23–25) and the Atlanta Symphony under Nathalie Stutzmann (May 30–June 1).
Daniil gives his only 2023-24 performances of Schumann's Piano Concerto in fall concerts with Mirga Gražinytė-Tyla and the New York Philharmonic (Oct 11–14), with which he enjoys a long history, having headlined complete Rachmaninov concerto cycles at the orchestra's 2015 Rachmaninov Festival, launched its 2018-19 season, and served as its 2019-20 Artist-in-Residence.
Figuring prominently in the pianist's 2023-24 programming is Gershwin's F-major Piano Concerto. Daniil performs it in season-opening concerts with Michigan's Grand Rapids Symphony (Sep 15 & 16); in Hamburg, Cologne and Munich with the Orchestra dell'Accademia Nazionale di Santa Cecilia (May 13–16); with the New Jersey Symphony (June 6–9); and in fall appearances with the Philadelphia Orchestra and its Music Director, Yannick Nézet-Séguin (Oct 6–8).
Shortly after the Philadelphia concerts, Trifonov performs Rachmaninov's Fourth Piano Concerto with the Strasbourg Philharmonic and Aziz Shokhakimov (Nov 9 & 10), after reuniting with the Philadelphia Orchestra and Nézet-Séguin for accounts of the same concerto, as well as the Russian composer's Paganini Rhapsody, on a European tour of Luxembourg, Paris, Hamburg and Baden-Baden (Oct 27–Nov 4).
In 2024, Daniil performs Mason Bates's showpiece Piano Concerto with the Deutsches Symphonie-Orchester Berlin (Feb 3) and the Chicago Symphony Orchestra and Israeli conductot Lahav Shani (June 20–23).
The Chicago concerts mark the pianist's second spring collaboration with Shani, under whose baton he also embarks on a U.S. tour with the conductor's Rotterdam Philharmonic (March 3–11). After playing Prokofiev's Second Piano Concerto in Sarasota, FL (March 3) they perform Mozart's "Jeunehomme" Concerto in three more Florida cities (March 4–7) and then at New York's Carnegie Hall (March 9) and the Kennedy Center in Washington, DC (March 11). To complete his concert lineup, Trifonov joins Klaus Mäkelä and France's Orchestre de Paris for performances of Chopin's First Piano Concerto (Jan 24 & 25).