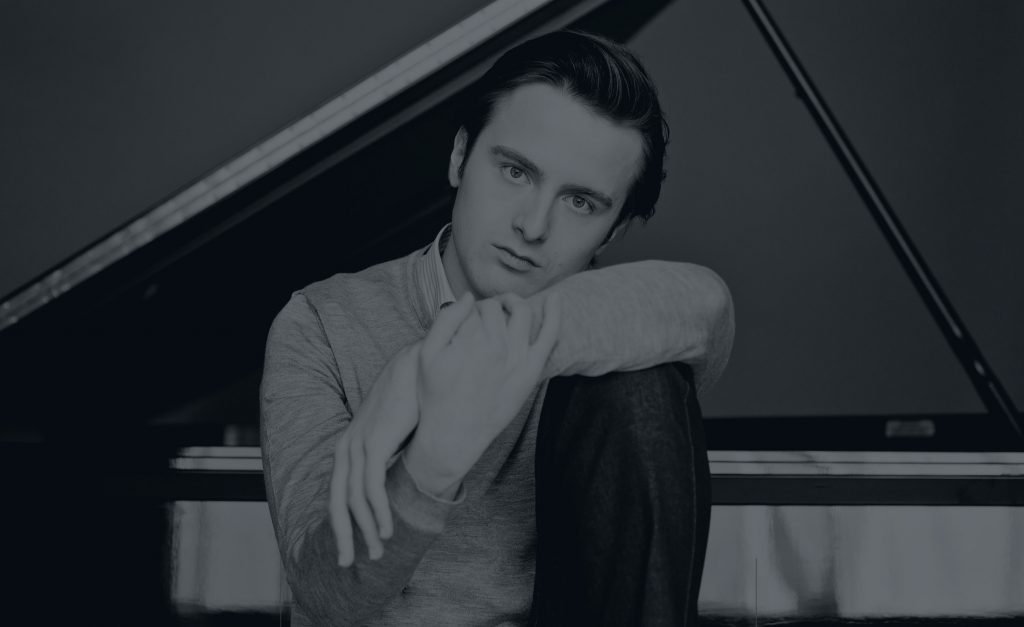 25.Jan.2017
---
Pianist Daniil Trifonov, who has developed an international career as a solo artist, a champion of the concerto repertoire, a collaborator at the keyboard in chamber music and song, and a composer, showcases all these artistic facets in his seven-concert "Perspectives" series at Carnegie Hall in the 2017-18 season. Mr. Trifonov captured the attention of the music world with his spectacular victory at the XIV International Tchaikovsky Competition in the summer of 2011 at the age of 20. Only two months later, he made his Carnegie Hall debut with Valery Gergiev and the Mariinsky Orchestra, and has since returned to the hall for many unforgettable performances.
A number of the pianist's Perspectives concerts celebrate the music of Chopin. Mr. Trifonov launches his series in October with a solo recital that features a selection of the composer's mazurkas and his Piano Sonata No. 2, as well as works inspired by the Polish master. His focus on Chopin continues in April as he performs two all-Chopin concerts with chamber orchestra Kremerata Baltica, presenting the composer's complete works for piano and orchestra, with cellist Gautier Capuçon also featured in the composer's most celebrated works for cello and piano. In November, Mr. Trifonov plays the New York premiere of his own piano concerto with the Mariinsky Orchestra under the baton of Valery Gergiev. He returns in February with baritone Matthias Goerne, collaborating on songs by Schumann, Berg, and Wolf. The following month, Mr. Trifonov partners with his longtime mentor Sergei Babayan, performing two-piano music by Rachmaninoff; the New York premiere of a work by Mauro Lanza, commissioned by Carnegie Hall; and works by Schubert and Schumann. His Perspectives series concludes in May with a solo recital program in Zankel Hall that includes a seminal piece from each decade of the 20th century. As Trifonov says of the series:
"I am very excited to have been chosen for the great privilege of presenting the Perspectives Series for Carnegie Hall's 2017-18 season. It's a wonderful opportunity to explore a wide range of challenging and diverse programs, including 20th-century piano repertoire which is entirely new to me, music of Chopin with which I was brought up, and some of my own music. It will include collaborations with musicians who have left an important artistic imprint on me, and musical friends I have met along the way. It is especially exciting to be the youngest artist to have been featured in the Perspective Series and I cannot wait to share this music, not only in one of the most historic concert halls on the planet but in front of one of the most involved audiences."
Daniil Trifonov was born in Nizhny Novgorod, Russia, in 1991. In the summer of 2011, he won the 13th Arthur Rubinstein International Piano Master Competition in Tel Aviv before returning home to secure first prize, the Gold Medal, and the Grand Prix at the Tchaikovsky Competition. Since that time, Mr. Trifonov has traveled the world as a recitalist and concerto soloist. His list of credits includes debut recitals at Carnegie Hall, the Berliner Philharmonie, London's Wigmore Hall and Queen Elizabeth Hall, the Auditorium du Louvre in Paris, Tokyo's Opera City, the Tonhalle Zürich, and a host of other leading venues. He has also appeared with the Berlin Philharmonic, Vienna Philharmonic Orchestra, London Symphony Orchestra, New York Philharmonic, Philharmonia Orchestra, Mariinsky Orchestra, Boston Symphony Orchestra, Chicago Symphony Orchestra, Israel Philharmonic Orchestra, Orchestre Philharmonique de Radio France, Royal Philharmonic Orchestra, and the Cleveland Orchestra. In February 2013, Deutsche Grammophon announced the signing of an exclusive recording agreement with Mr. Trifonov. His debut recital for the yellow label, recorded live at Carnegie Hall, combines Liszt's formidable Sonata in B minor; Scriabin's Sonata No. 2, Op. 19; and Chopin's 24 Preludes, Op. 28. In October 2016, the label released Transcendental, a recording that featured etudes by Liszt.