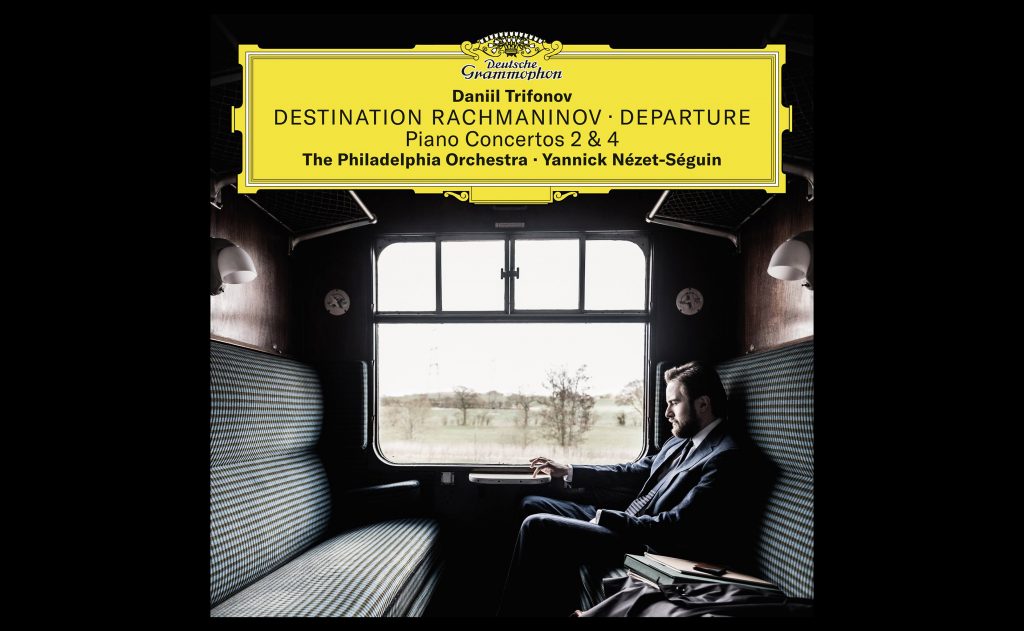 12.Oct.2018
---
Daniil Trifonov's new album Destination: Rachmaninov – Departure is now available, on all major purchase and streaming platforms.
Destination: Rachmaninov – Departure, the first installment of a two-part journey, explores Rachmaninov's Second and Fourth Piano Concertos. In his seventh title as an exclusive Deutsche Grammophon artist, Daniil reunites with the Philadelphia Orchestra under the leadership of music director Yannick Nézet-Séguin.
Earlier this week, Daniil presented the Second Concerto in the Imperial Ancestral Temple in Beijing's historic Forbidden City. Accompanied by the Shanghai Symphony Orchestra and Long Yu, Daniil performed as part of Deutsche Grammophon's 120th Anniversary celebration.
Fans can also discover the accompanying short music film of the Fourth Concerto's opening movement. Directed by Michael Joseph McQuilken, the film features Daniil playing aboard a train as it navigates through the breathtaking Colorado Rockies. Watch today on Apple Music.
Discover Destination: Rachmaninov – Departure today
Spotify | Apple Music | Amazon | Deezer | Tidal