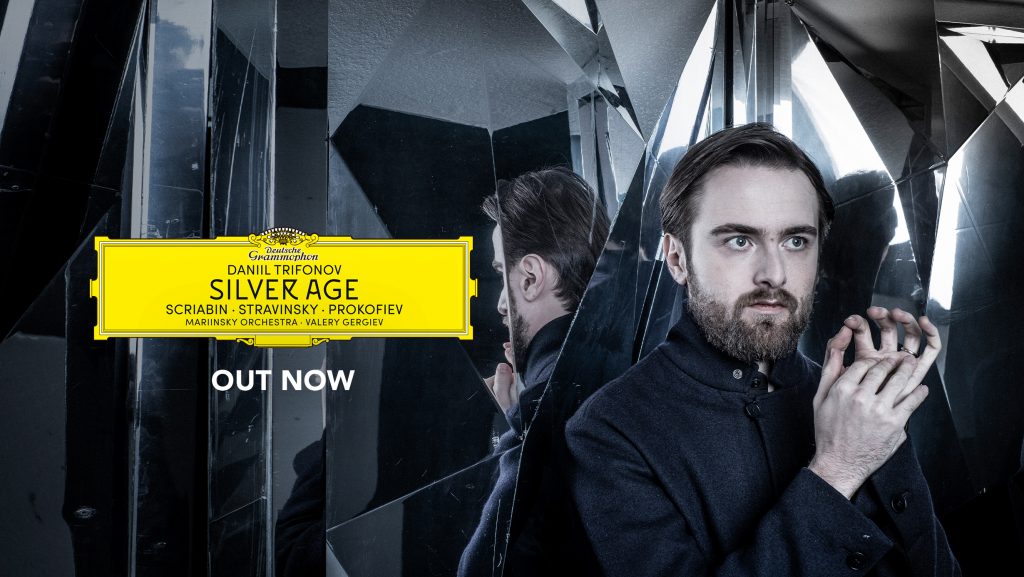 6.Nov.2020
---
Daniil Trifonov's latest album for Deutsche Grammophon, recorded with Valery Gergiev and the Mariinsky Orchestra releases internationally on November 6, 2020. Titled Silver Age, the album illustrates the artistic audacity and brilliance of a turbulent era in Russia's history with works by three of its most pioneering composers: Sergei Prokofiev, Igor Stravinsky, and Alexander Scriabin.
Daniil comments on his perception of these composers saying, "Scriabin wished to combine all aesthetic experience in a single, mystical, musical vision; Stravinsky unified the arts through a radical re-interpretation of ballet; Prokofiev, meanwhile, embraced cinema as the most complete and modern synthesis of the senses."
The album is now available in double disc and e-album formats. Stream or purchase the album
here
.